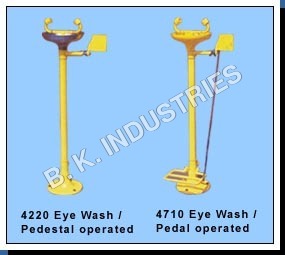 Emergency eye wash
Price And Quantity
Product Specifications
Product Description
BOWL
In highly visible yellow ABS anti-corrosive plastic or steel.

SPRAY
Two high flow sprays aerated at low pressure which bathe the eyes and face of the injured person, with automatic anti-dust cover, which operate when the Eye Wash is used.

COATING
Made from highly visible yellow anti-corrosive palstic.

VALVE
Through-passage valve which opens automatically when the lever is pushed, and the valve stayes open until it is manually closed.